The vision of the Massage in Schools Program(MISP) is that every child and family experiences positive and nurturing touch everyday ......everywhere in the world. Here @ Tranquil Blessings, we are proud to have MISP certified instructors. MISP is an incredibly flexible program and can be taught in the classroom, child/parent classes, families, summer camps and anywhere else you can imagine.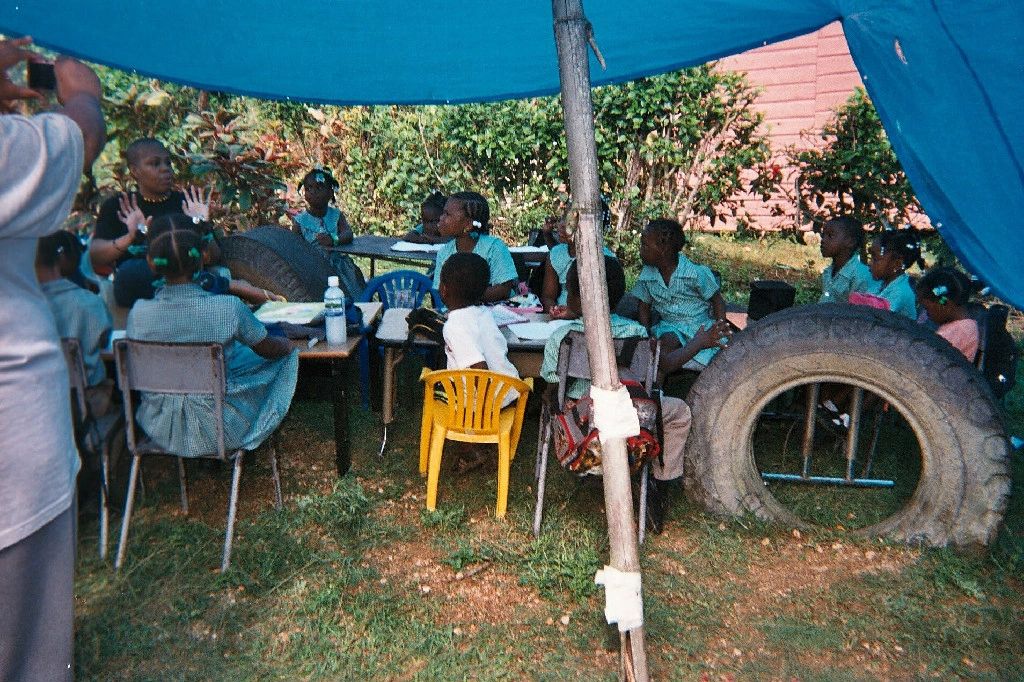 Having FUN and bringing improved connection to students in Jamaica while their One-room school was being painted by Harvest Outreach International!
For a phenomenal article on benefits, click here:
http://www.massagetherapy.com/articles/index.php/article_id/2103/Massage-in-the-Classroom
To create a program specifically for you, your family and/or organization, CONTACT US TODAY @ 2402865542, contactus@tranquilblessings.com or fill out the form below.
Tranquil Living Consultants are standing by!!